Welcome to The Prince of Nothing Wiki
The
Second Apocalypse
encyclopedia that
anyone can edit
.
We are currently working on 1,124 articles.
Please note that this Wiki contains spoilers for the entire series.
Newcomers are advised to finish the books before coming here; otherwise the spoilers will rot your soul. Eternally.
Featured article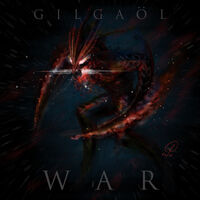 The
Hundred Gods
is the collective name of the Gods enumerated in
The Chronicle of the Tusk
and worshiped either under the auspices of the
Cults
(which is to say, subordinate to the
Thousand Temples
), or in the traditional versions of the
Kiünnat
.
In the Inrithi tradition, the Hundred Gods are thought to be aspects of the God (whom Inri Sejenus famously called "the Million Souled"), much the same way various personality traits could be said to inhabit a single individual. In the far more variegated Kiünnat tradition, the Hundred Gods are thought to be independent spiritual agencies, prone to indirectly intervene in the lives of their worshippers.
Both the Kiünnat and the Inrithi traditions recognize the differences between the Compensatory Gods, who promise direct reward for worship and devotion, the Punitive Gods, who secure sacrifices through the threat of suffering, and the more rare Bellicose Gods, who despise worship as sycophancy and favor those who strive against them. Both the Inrithi and Kiünnat traditions also see the Gods as indispensable to eternal life in the Outside.
The esoteric apologist Zarathinius is infamous for arguing (in A Defence of the Arcane Arts) the absurdity of worshipping deities as imperfect and capricious as mere Men.
The Fanim, believe the Hundred Gods are renegade slaves of the Solitary God — demons.
See: Gods
Index
Featured quote
About The Second Apocalypse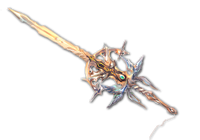 Fantasy Literature
Go to these sites for info or for help with your own wiki!
A Court of Thorns and Roses • A Song of Ice and Fire • All Souls Trilogy • Beyonders • The Black Company • The Brotherband Chronicles - Ranger's Apprentice - Royal Ranger • The Dark Tower • Deltora Quest • Discworld • The Dragonriders of Pern • The Dresden Files • Fablehaven • The First Law • Grishaverse • His Dark Materials • Inheritance Cycle • The Kingkiller Chronicle • The Land of Stories • The Magicians • Malazan Book of the Fallen • Mistborn • Shades of Magic • Shannara • The Spiderwick Chronicles • The Stormlight Archive • Sword of Truth • Throne of Glass • Wheel of Time • The Wicked Years
Want your community included? See how!