Welcome to The Prince of Nothing Wiki
The
Second Apocalypse
encyclopedia that
anyone can edit
.
We are currently working on 1,124 articles.
Please note that this Wiki contains spoilers for the entire series.
Newcomers are advised to finish the books before coming here; otherwise the spoilers will rot your soul. Eternally.
Featured article
Sorcery in the world of Eärwa is the use of language to forcibly influence reality. Or put another way, it is the practice of making the world conform to language, as opposed to philosophy, the practice of making language conform to the world.
Despite a tremendous amount of unresolvable controversy surrounding sorcery, there are several salient features that seem universal to its practice:
Practitioners must be able to apprehend the onta, the very fabric of what is, which is to say, they must possess the innate ability to see "Creation as created."
Sorcery requires precise meanings. This is why incantations are always spoken in a non-native tongue: to prevent the semantic transformation of crucial terms due to the vagaries of daily usage.
All sorcerous incantations require the sorcerer to say and think two separate things simultaneously. The spoken segment of an incantation (what is often called the "utteral string") must have its meaning "fixed" or focused with a silent segment (what is often called the "inutteral string") that is simultaneously thought. The thought incantation sharpens the meaning of the spoken incantation the way the words of one person may be used to clarify the words of another.
There are many metaphysical interpretations of this structure, but the result in each case is the same: the world, which is otherwise utterly indifferent to the words of Men, listens, and sorcerous transformations of reality result.
See: Sorcery
Index
Featured quote
About The Second Apocalypse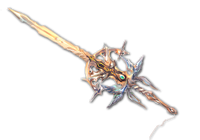 Fantasy Literature
Go to these sites for info or for help with your own wiki!
A Court of Thorns and Roses • A Song of Ice and Fire • All Souls Trilogy • Beyonders • The Black Company • The Brotherband Chronicles - Ranger's Apprentice - Royal Ranger • The Dark Tower • Deltora Quest • Discworld • The Dragonriders of Pern • The Dresden Files • Fablehaven • The First Law • Grishaverse • His Dark Materials • Inheritance Cycle • The Kingkiller Chronicle • The Land of Stories • The Magicians • Malazan Book of the Fallen • Mistborn • Shades of Magic • Shannara • The Spiderwick Chronicles • The Stormlight Archive • Sword of Truth • Throne of Glass • Wheel of Time • The Wicked Years
Want your community included? See how!