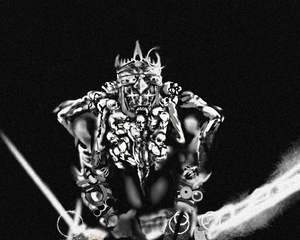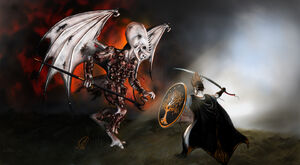 Sil was the Inchoroi King after the Arkfall and the original bearer of the Heron Spear. The dragon Wutteät the Black served as his mount.[1] He was also known by the title King After-the-Fall.
Little is known about Sil's background; he was not a king before the Arkfall and only rose to leadership of his people and taught them to wage war after their landing in Eärwa.[2]
Sil was slain by the Nonman King, Cû'jara-Cinmoi, at the Battle of Pir Pahal which began the Cûno-Inchoroi Wars.[3]
References
Edit
↑ The White-Luck Warrior, Chapter 15
↑

Encyclopedic Glossary, 'Heron Spear'